Modelling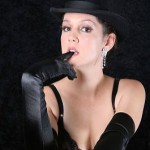 Interested in modelling for me?
Here are some things you should know. If you decide that you want to go for it, hit the contact link above and drop me a note.
I'm not interested in time wasters or flirting. This is about the shoot and the pictures and nothing else.
Once we have established contact, it would be appreciated if could you send a picture of yourself as it is nice to know who I am talking to.
I am looking for models of any skill level or look so let's get on with the details:
The average shoot is two hours long.
I am very interested in shooting artistic nude, semi-nude and sensual erotica (not porn) and if this interests you, you should know that I am only building a portfolio and working on my skills in this area only, so I am only offering TFC (Time For Copies) at this time. In the future there may be paid work but not at the moment.
Unless specified by one of the ads below, I don't care what body type you are or how old you are. I look for all types in my shoots.
Usually I shoot female models, quite frankly I prefer the way women look. However I will on occasion shoot male nudes. If I turn down you guys please don't take offence.
You must be over 18 years old to model nude for me and proof of age will have to be presented before the shoot starts. A copy of the proof of age (eg. Driver's Licence) will be kept on file by me.
Model supplies and does her own makeup. I prefer my models to not be too heavily made up.
A shared copyright model release will need to be signed before any shooting takes place. You can see my standard release form on request.
You are welcome to bring a chaperone to an appointment and after all the meet and greets the chaperone will have to wait outside during the shoot as I find that they distract me and the model.
I can only do location shoots (either your place or an outdoor location) at the moment as I no longer have my own studio. If a studio shoot is required, feel free to contact me and we can see what can be arranged.
I don't shoot a lot of glamour/fashion type work, it is not my skill set. I prefer a more natural, 'real' look. But if you would like to discuss this kind of shoot I am open to talk.
Below (if any) you will find details on some shoots I want to do. If you are interested in these jobs let me know and we can discuss it further or if you have a shoot idea of your own let me know.
Planned Shoots – Models Needed
No Set Shoots At This Time